Paramparagat Upyogita Chaitanya Brass Paraat 14"
Regular price
Rs. 2,493.00
Regular price
Rs. 2,680.00
Sale price
Rs. 2,493.00
Unit price
per
Sale
Sold out
You save 7%
Few things look good when kept traditional and
Paramparagat Upyogita Brass Paraat (ब्रास परात)
is definitely one of them. Designed with keeping in mind the ease for working, it's base is kept wide which makes it easy for you to knead the dough well. Built using lead free brass 
(पीतल)
, is designed with a thick body to ensures sturdiness. The elegantly-styled parat also blends in any kitchen quite well with its golden color.
The basic idea behind the production of these utensils is to bring back the heritage of our ancestors through which we were distinctly known as the Land of Culture and Tradition. We understand how to preserve the value of our Heritage while still moving with the modern tunes.
o Features:
▸
Size :
14"
▸ Heavy Weight
▸ 
Wide Base
▸ Easy to Clean
▸ Shiny Mirror Finish
*The size may vary by a few mm.
Share
Benefits of Brass

▸ Brass utensils prevent abdominal infections and intestinal ailments to a great extent.

▸ Brass utensils are considered to be 100% pure and safe for health. The natural oils released while cooking in these brass utensils add a completely unique flavour to the food.

▸ Since brass utensils are a combination of zinc and copper these contain the benefits of both these metals.

▸ Copper helps combat disease like arthritis, anaemia. It also helps reduce aging and keeps the skin glowing.

▸ Whereas the zinc element present in brass utensils help sharpen the memory, purify blood, and much more.

▸ The upside of Cooking in the Brass utensils is that lone 7 percent supplements are lost by cooking nourishment in brassware.

» Water stored in a brass vessel increases strength and immunity.

▸ Brass also helps pacify pitta (burning sensations, aggression), increases hemoglobin count, and improves the general condition of your skin.

▸ Brass will not change the qualities of the material that is placed in the container.
Care & Cleaning

▸ In case of Cookware, there is a thin layer of packaging on the product. Please peel it off, wash the utensil and then use.
▸ Use only foam to clean the utensils. Any sharp object might damage the product.
▸ Use Paramparagat Upyogita BRASS PRO to get the best results.
Storage Instruction

▸ Store the utensils in a dry place away from sunlight when not in use.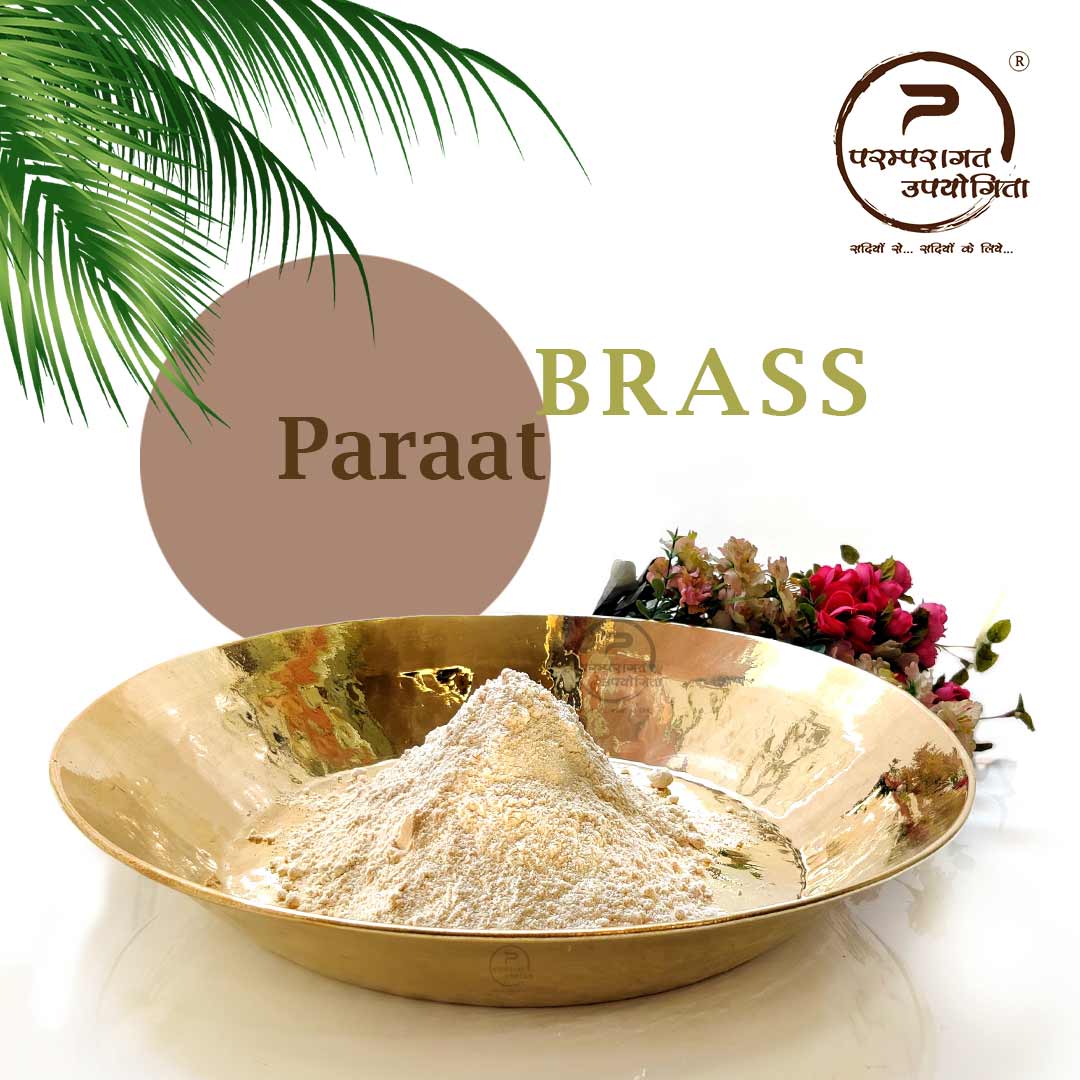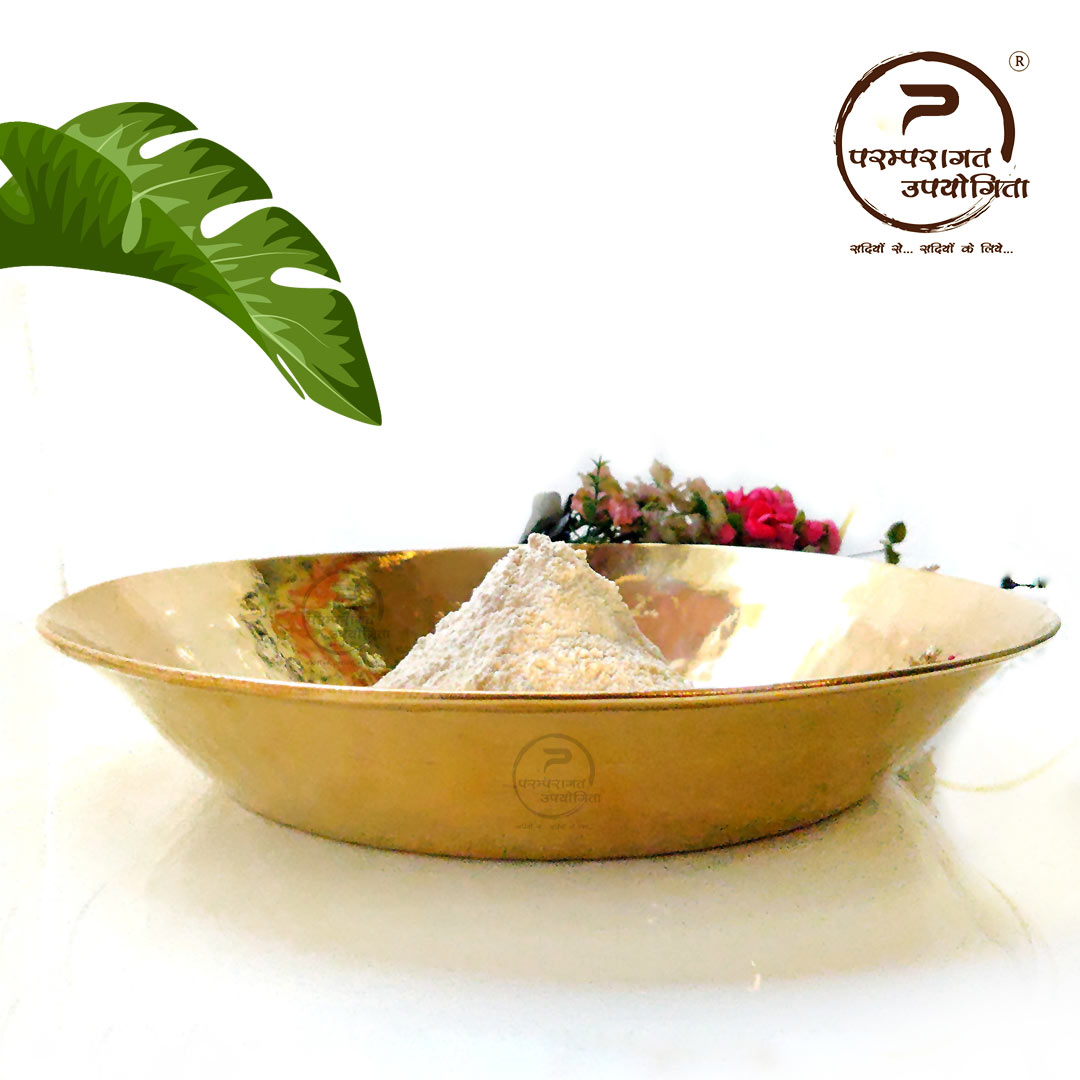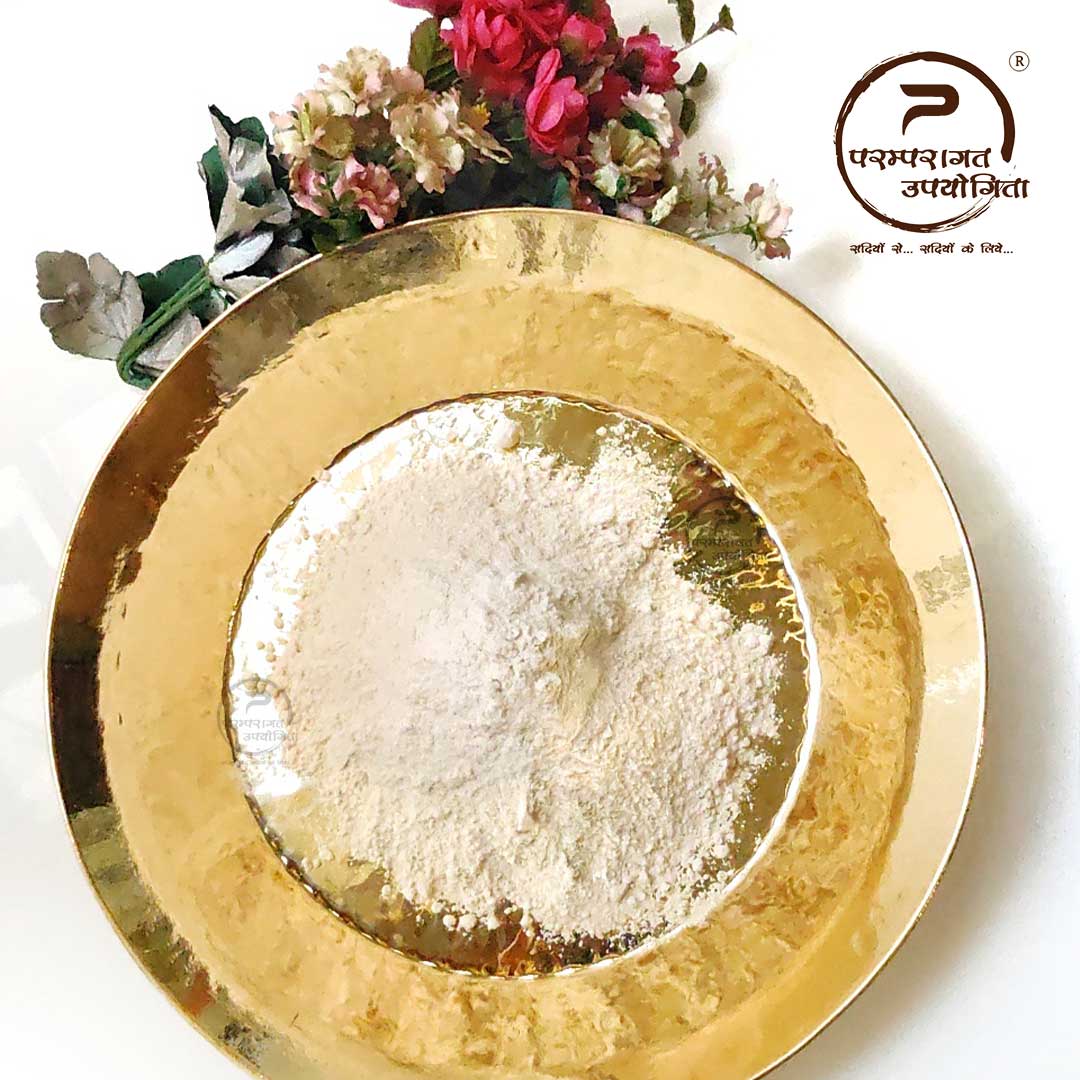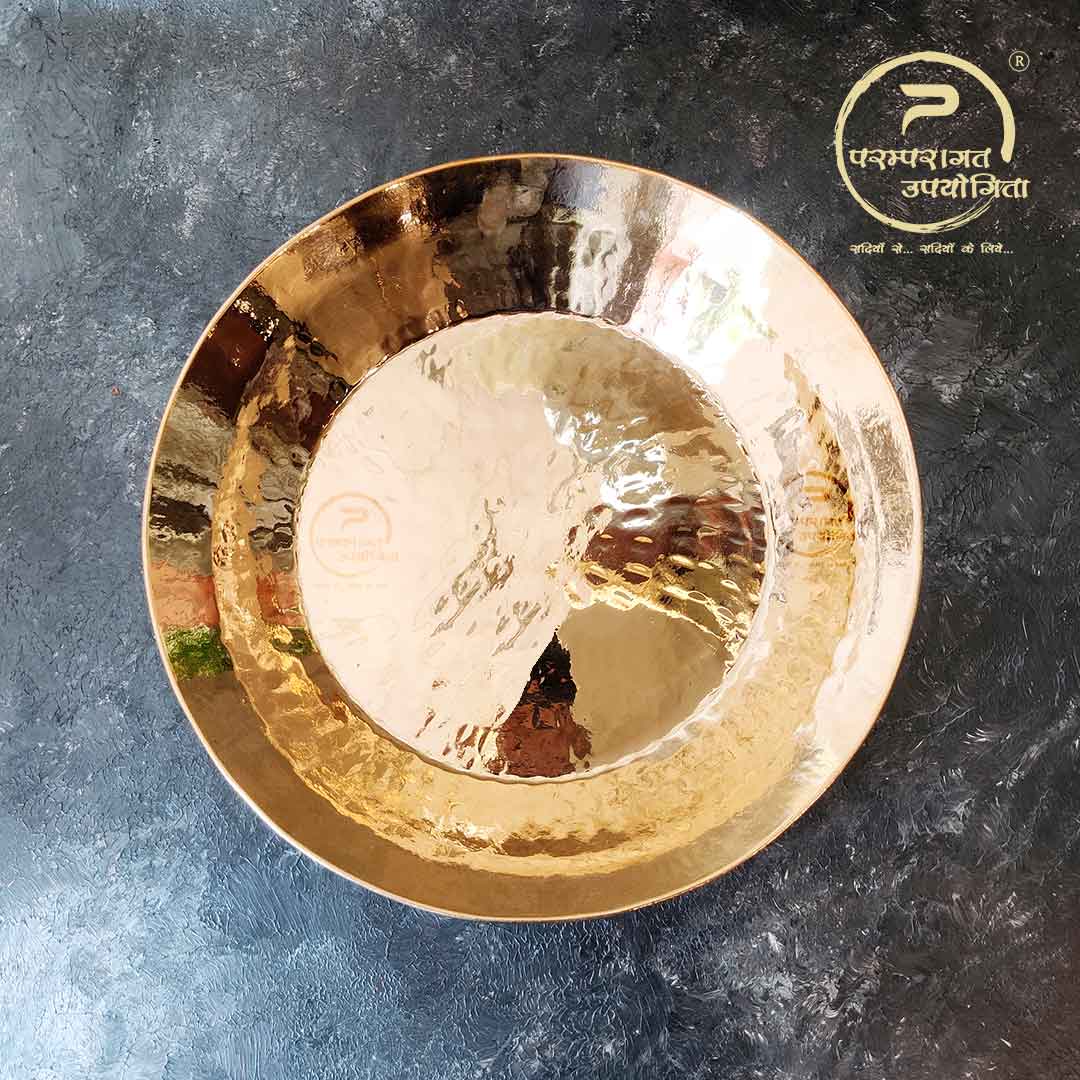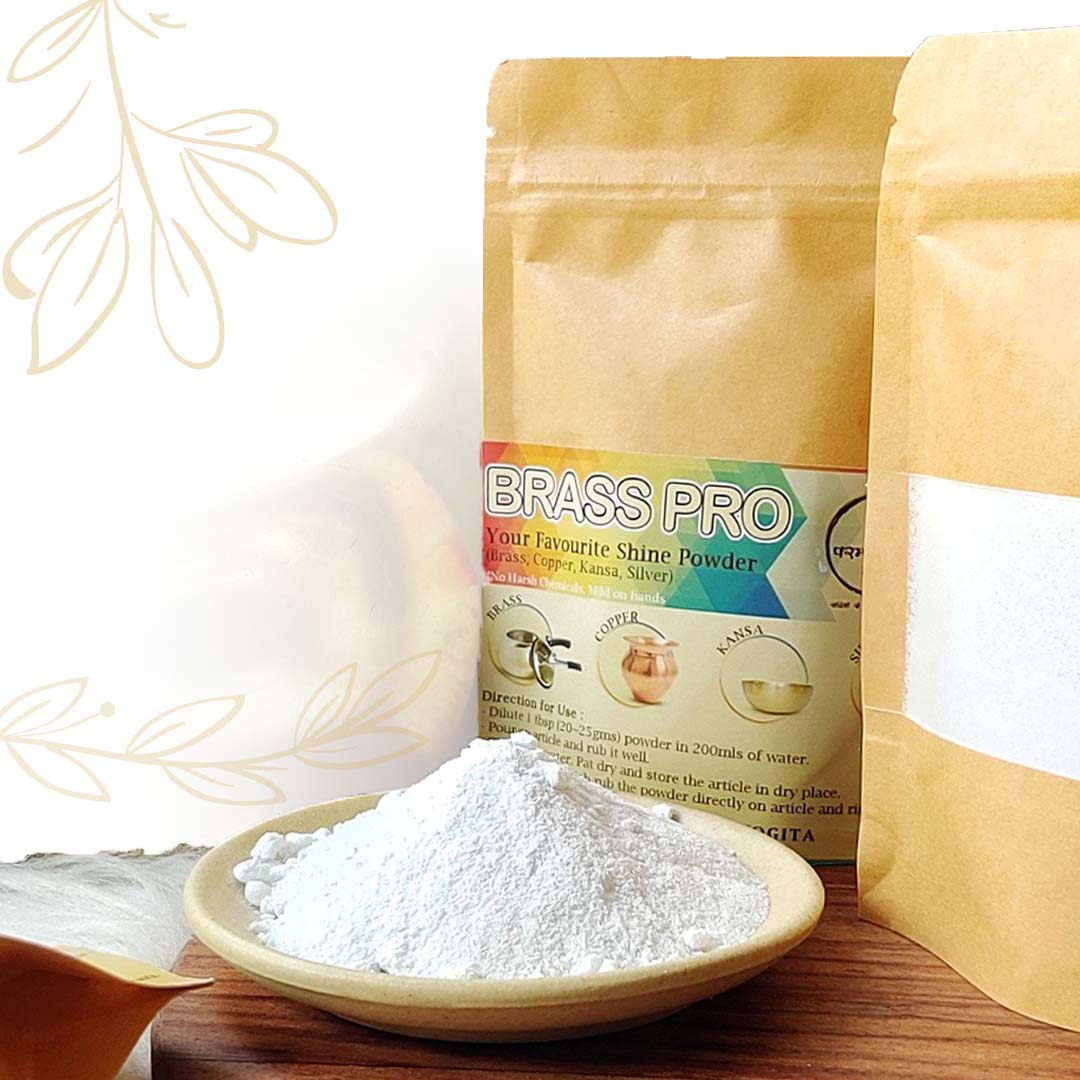 Brass Pro
Your favorite Shine Powder which not only cleans your brassware with ease but is also chemical free and mild on hands, leaving no foul smell behind.
Say no to brass cleaners which harm your brass. BRASS PRO is made safe for everyday use. 
Buy Now